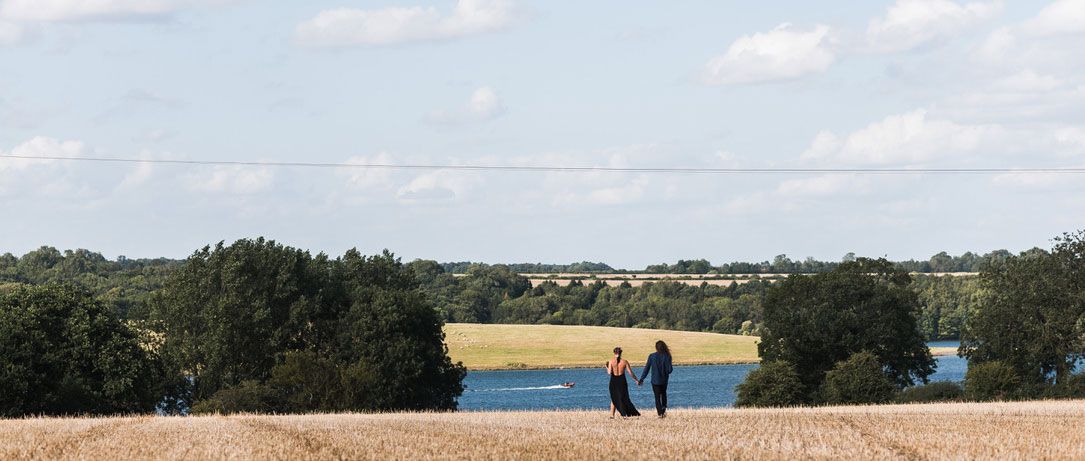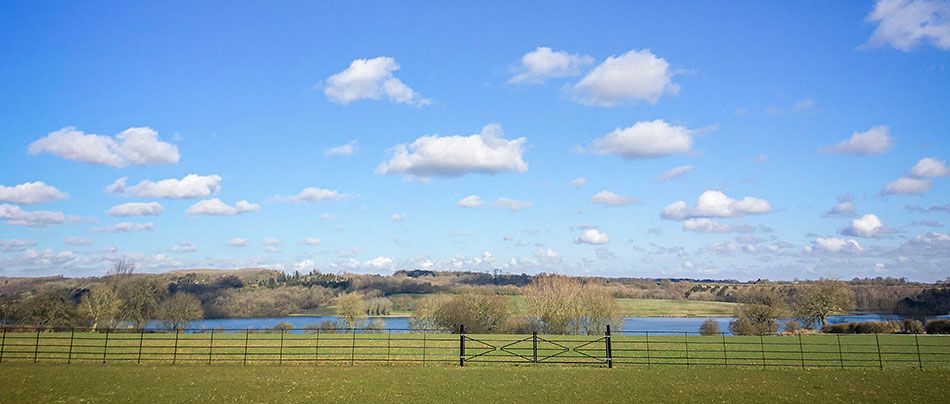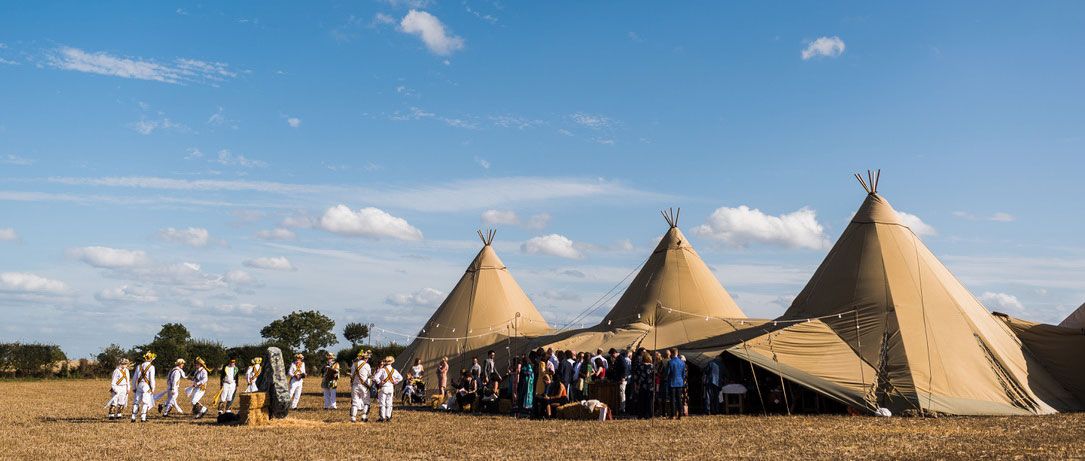 Halfmoon Farm - Hambleton, Rutland
Halfmoon Farm is set in the charming village of Hambleton, just a 700 metre stroll from the village church. Our farm offers splendid views over the idyllic Rutland Water and open countryside, making it the ideal rural venue to host a wide range of weddings and corporate events.
Halfmoon is a working family farm set in the beautiful green heart of Rutland Water. After successfully hosting weddings for family and friends in recent years, we decided to create a bespoke wedding venue for everyone to enjoy.
We're ideally placed to cater for all manner of weddings here, whether a bespoke wedding reception with a special theme, a small intimate affair, a larger more formal wedding breakfast or a more casual 'festive-style' wedding.
Halfmoon provides water and electricity as standard and offers complete flexibility to each client. The space can accommodate up to 300 people with plenty of space for parking.
At Halfmoon we offer a flexible marquee / tipi venue with sublime views over Rutland Water and the rolling countryside, where you may also witness a truly stunning sunset.
Whatever you have in mind, just come and talk to us about your plans for the big day. You'll find we're incredibly flexible and can happily accommodate any requirements you might have. We can't wait to hear from you!
For more information on utilising this venue please contact Susan Fenner on 01778 349 512. Alternatively you can contact Susan via email on info@jeevescatering.com
---
Other Available Venues
For more information, select a venue from the list below.